US Senate Passes Gun Safety Bill Hours After Supreme Court Ruling In Favour Of Carrying Guns In Public
New Delhi: Hours after the US Supreme Court ruled in favour of carrying handguns in public, the US Senate has passed a bipartisan gun violence bill, according to AP. 15 Republicans joined 50 Democrats to rule in favour of the gun safety bill, this allows background checks, beef security in schools and providing funding for mental health programs. After two incidents of gun violence last month in New York and Texas, both parties emerged with a compromise embodying an incremental but impactful movement to curb the bloodshed.  While it fell short of robust gun restrictions Democrats have sought for years, including bans on the assault-type weapons and high-capacity ammunition magazines used in the slayings in Buffalo, New York, and Uvalde, Texas. Both parties, however, declare victory and demonstrate to voters that they know how to compromise and make government work, while also leaving room for each side to appeal to its core supporters. ALSO READ: US Supreme Court Allows Citizens To Carry Guns In Public As Fundamental Right, Prez Biden Denounces Decision According to AP, the bill would make the local juvenile records of people aged 18 to 20 available during required federal background checks when they attempt to buy guns.  People convicted of domestic abuse who are current or former romantic partners of the victim would be prohibited from acquiring firearms. This ban currently only applies to people married to, living with or who have had children with the victim. The compromise bill would extend that to those considered to have had "a continuing serious relationship", the report stated.  There would be money to help states enforce red flag laws and for other states without them for violence prevention programs. Nineteen states and the District of Columbia have such laws. The measure expands the use of background checks by rewriting the definition of the federally licensed gun dealers required to conduct them. Penalties for gun trafficking are strengthened, billions of dollars are provided for behavioural health clinics and school mental health programs and there's money for school safety initiatives, though not for personnel to use a "dangerous weapon." "This is not a cure-all for all the ways gun violence affects our nation," Senate Majority Leader Chuck Schumer of New York, whose party has made gun restrictions a goal for decades, was quoted as saying by AP. "But it is a long-overdue step in the right direction. Passing this gun safety bill is truly significant, and it's going to save lives."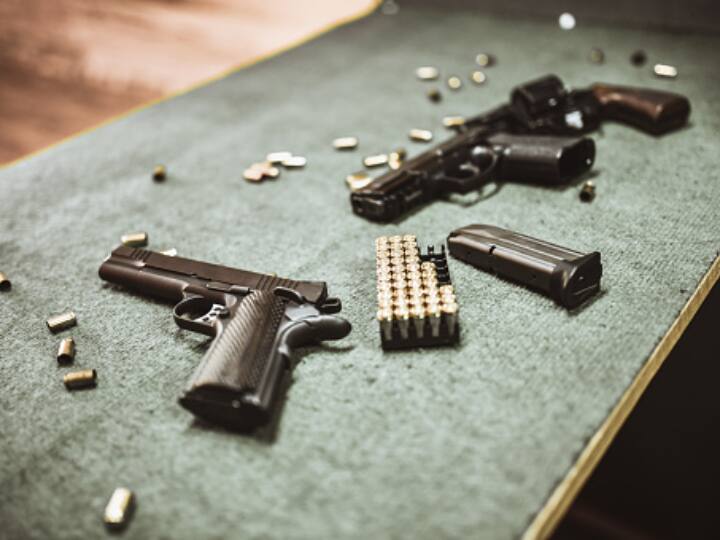 New Delhi: Hours after the US Supreme Court ruled in favour of carrying handguns in public, the US Senate has passed a bipartisan gun violence bill, according to AP. 15 Republicans joined 50 Democrats to rule in favour of the gun safety bill, this allows background checks, beef security in schools and providing funding for mental health programs. After two incidents of gun violence last month in New York and Texas, both parties emerged with a compromise embodying an incremental but impactful movement to curb the bloodshed. While it fell short of robust gun restrictions Democrats have sought for years, including bans on the assault-type weapons and high-capacity ammunition magazines used in the slayings in Buffalo, New York, and Uvalde, Texas.
Both parties, however, declare victory and demonstrate to voters that they know how to compromise and make government work, while also leaving room for each side to appeal to its core supporters.
ALSO READ: US Supreme Court Allows Citizens To Carry Guns In Public As Fundamental Right, Prez Biden Denounces Decision
According to AP, the bill would make the local juvenile records of people aged 18 to 20 available during required federal background checks when they attempt to buy guns.
People convicted of domestic abuse who are current or former romantic partners of the victim would be prohibited from acquiring firearms. This ban currently only applies to people married to, living with or who have had children with the victim.
The compromise bill would extend that to those considered to have had "a continuing serious relationship", the report stated.
There would be money to help states enforce red flag laws and for other states without them for violence prevention programs. Nineteen states and the District of Columbia have such laws.
The measure expands the use of background checks by rewriting the definition of the federally licensed gun dealers required to conduct them. Penalties for gun trafficking are strengthened, billions of dollars are provided for behavioural health clinics and school mental health programs and there's money for school safety initiatives, though not for personnel to use a "dangerous weapon."
"This is not a cure-all for all the ways gun violence affects our nation," Senate Majority Leader Chuck Schumer of New York, whose party has made gun restrictions a goal for decades, was quoted as saying by AP. "But it is a long-overdue step in the right direction. Passing this gun safety bill is truly significant, and it's going to save lives."