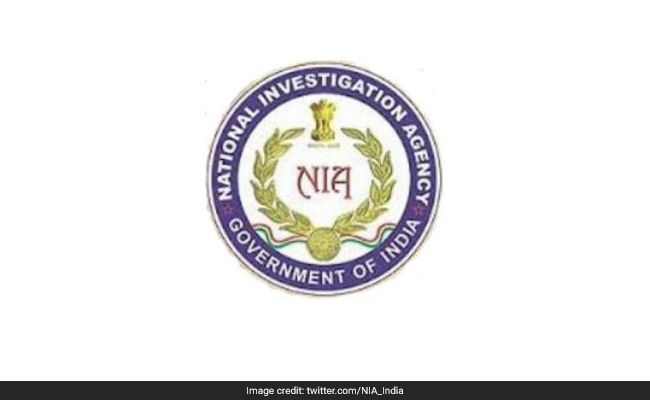 Jammu:
The National Investigation Agency (NIA) has filed a supplementary chargesheet against four alleged Lashkar-e-Mustafa terrorists in a case related to conspiracy to carry out terrorist activities here. An official gave this information on Sunday. A spokesman of the agency said that the residents of Bihar-Mohammed Armaan Ali alias 'Arman Mansoori' and Mohammad Ehsanullah alias 'Guddu Ansari' and Imran Ahmed Hajam and Irfan Ahmed Dar of Anantnag district of Jammu and Kashmir were on Saturday against Jammu and Kashmir. A supplementary charge sheet was filed in the special court of NIA in
The NIA said that a case was registered against the alleged terrorists under various sections of the Indian Penal Code, Arms Act, Explosive Substances Act and Unlawful Activities (Prevention) Act.
The spokesman said that the case pertains to a conspiracy by Lashkar-e-Mustafa (LEM) terrorists to carry out terrorist activities in the Jammu region at the behest of Pakistan-based banned terrorist organization Jaish-e-Mohammed.
Initially, on February 6 last year, the case was registered at Gangyal police station in Jammu and later on March 2 last year, the investigation was taken over by the NIA after registering a case again.
Earlier, on August 4 last year, the agency had filed a charge sheet against the six accused in the case.
(Except for the headline, this news has not been edited by the NDTV team, it has been published directly from the Syndicate feed.)
.



Disclaimer: This story or news has been auto-aggregated by a computer program, As well as few words that have been auto-convert with the same synonyms. This is not manually created or edited by our website/portal. [Original Source Link.]
#NIA #files #supplementary #charge #sheet #connection #conspiracy #commit #terrorist #activities #Jammu