Tamil Nadu: 18-Yr-Old Vaccinated Girl Without Comorbidities Dies In Thanjavur, First Casualty In 90 Days
Chennai: Tamil Nadu reported its first casualty due to coronavirus after a gap of 90 days on Wednesday. The deceased 18-year-old girl died despite being double vaccinated and had no history of comorbidities.  With the death of the girl, the overall deaths due to coronavirus rose to 38,026 in Tamil Nadu.  According to a report on Times of India, the girl was rushed to Thanjavur Medical College Hospital with complaints of fever and cough on Tuesday morning. Following this, the doctors took tests and found out that the girl's lungs were severely affected by coronavirus infection. Later, the girl died without responding to treatment at 2.30 PM on the same day. The samples picked up from the girl have also been sent for genome sequencing, said TN Health Secretary P Senthil Kumar. He also said that the only complaint of the girl was that she was suffering from cough for a long time.  As of Wednesday, Tamil Nadu reported 476 new coronavirus cases. Also Read | Tamil Nadu: IT Dept Conducts Raids At 30 Places Linked To MGM Groups After reviewing the Covid situation in the city on Wednesday, TN Health Minister Ma Subramanian said that as many as 684 of the 782 active cases on Monday are in home isolation. Acknowledging that Covid cases are steadily rising in residential areas, he noted that as many as 52 streets have reported at least 3 cases each. Of these 52 streets, six streets have more than five Covid cases. Over the past few days, almost half of the daily Covid numbers have been recorded in Chennai. Also Read | Tamil Nadu CM MK Stalin Condemns ED Action Against Sonia, Rahul Gandhi However, Ma Subramanian ruled out the introduction of tough measures such as containment zones or restrictions on movement in affected areas.(With IANS inputs)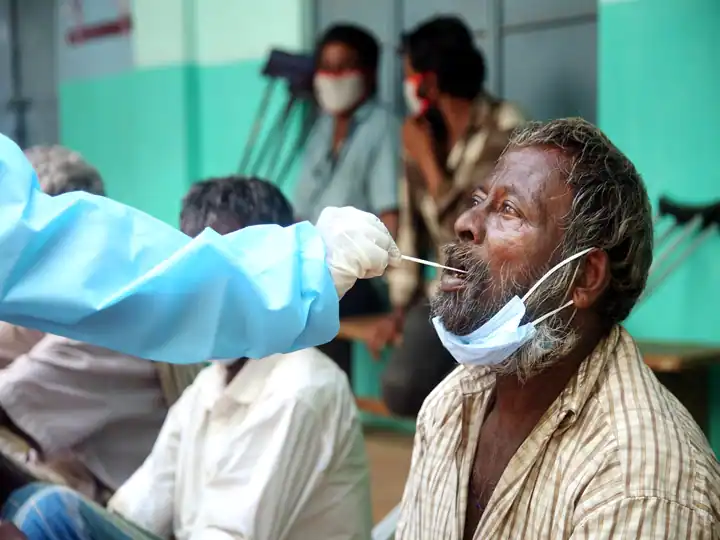 Chennai: Tamil Nadu reported its first casualty due to coronavirus after a gap of 90 days on Wednesday. The deceased 18-year-old girl died despite being double vaccinated and had no history of comorbidities.
With the death of the girl, the overall deaths due to coronavirus rose to 38,026 in Tamil Nadu.
According to a report on Times of India, the girl was rushed to Thanjavur Medical College Hospital with complaints of fever and cough on Tuesday morning. Following this, the doctors took tests and found out that the girl's lungs were severely affected by coronavirus infection. Later, the girl died without responding to treatment at 2.30 PM on the same day.
The samples picked up from the girl have also been sent for genome sequencing, said TN Health Secretary P Senthil Kumar. He also said that the only complaint of the girl was that she was suffering from cough for a long time.
As of Wednesday, Tamil Nadu reported 476 new coronavirus cases.
Also Read | Tamil Nadu: IT Dept Conducts Raids At 30 Places Linked To MGM Groups
After reviewing the Covid situation in the city on Wednesday, TN Health Minister Ma Subramanian said that as many as 684 of the 782 active cases on Monday are in home isolation.
Acknowledging that Covid cases are steadily rising in residential areas, he noted that as many as 52 streets have reported at least 3 cases each. Of these 52 streets, six streets have more than five Covid cases. Over the past few days, almost half of the daily Covid numbers have been recorded in Chennai.
Also Read | Tamil Nadu CM MK Stalin Condemns ED Action Against Sonia, Rahul Gandhi
However, Ma Subramanian ruled out the introduction of tough measures such as containment zones or restrictions on movement in affected areas.

(With IANS inputs)