RRR's USA Re-release: Even With Availability On Netflix Film Manages To Earn $14 Million
New Delhi: 'RRR' has created a massive uproar in theatres and on streaming giant Netflix across the world. Interestingly, while SS Rajamouli's film is having a super-successful run at Netflix, the film has re-released in theatres across the USA. The Ram Charan, Jr. NTR starrer has already become the only Non-English film to ever trend globally for 10 consecutive weeks on Netflix. Now, with a re-release in theatres, audiences who have already seen the film on Netflix or theatres or not are returning to watch 'RRR'. Earlier, when the film released globally on March 25, 2022 'RRR' played at 1200 screens in the USA, reported NYTimes. At the time 'RRR' made $65 million in its opening weekend. However, with a second release for a period epic, 'RRR' has become a hit again with word-of-mouth reviews. As simultaneous streaming happens on Netflix, the Rajamouli directorial has now grossed $14 million at the American box office. 'RRR' is being played in 34 states across the USA.   You guys are maniacs and the RRR #encoRRRe has now officially outlasted summer blockbuster season in its entirety- nice one. pic.twitter.com/OtVcXu6miA — Variance Films (@VarianceFilms) August 5, 2022 The same NYTimes report said that people outside the Indian diaspora have appreciated the film in the USA. Some film programmers across the country have been so inspired by the response of the audience that they have booked a few future screenings of the Ranbir Kapoor and Alia Bhatt starrer 'Brahmastra Part 1: Shiva'. SS Rajamouli's last two blockbusters 'Baahubali' and 'Baahubali 2' were also great performers at the American box office, grossing about $ 20 million in 2015 and 2017. Meanwhile, screenings of 'RRR' continue successfully in theatres across the USA including a few screenings in West Virginia and Hawaii. 'RRR' is a period-action film that fictionalizes the lives of two freedom fighters, Alluri Sitarama Raju and Komaram Bheem, who happened to disappear from public records for two years before they resurfaced separately and individually for a revolt against the British Empire. Ram Charan and Jr. NTR play the two freedom fighters in the film.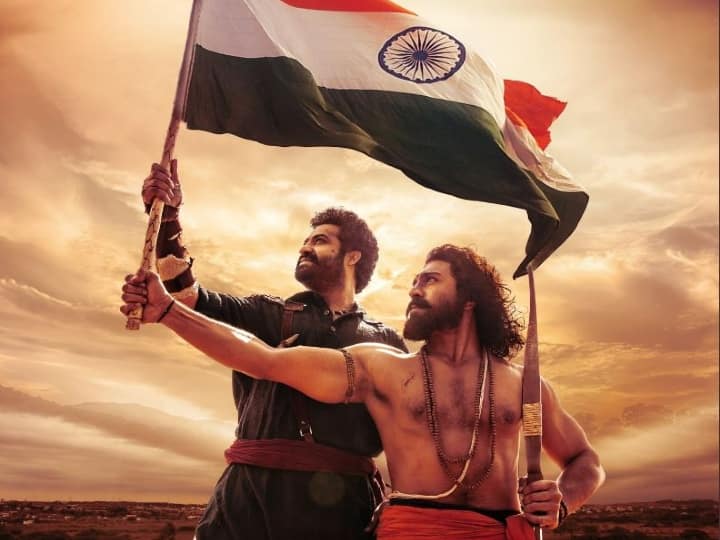 New Delhi: 'RRR' has created a massive uproar in theatres and on streaming giant Netflix across the world. Interestingly, while SS Rajamouli's film is having a super-successful run at Netflix, the film has re-released in theatres across the USA. The Ram Charan, Jr. NTR starrer has already become the only Non-English film to ever trend globally for 10 consecutive weeks on Netflix. Now, with a re-release in theatres, audiences who have already seen the film on Netflix or theatres or not are returning to watch 'RRR'.
Earlier, when the film released globally on March 25, 2022 'RRR' played at 1200 screens in the USA, reported NYTimes. At the time 'RRR' made $65 million in its opening weekend. However, with a second release for a period epic, 'RRR' has become a hit again with word-of-mouth reviews.
As simultaneous streaming happens on Netflix, the Rajamouli directorial has now grossed $14 million at the American box office. 'RRR' is being played in 34 states across the USA.
You guys are maniacs and the RRR #encoRRRe has now officially outlasted summer blockbuster season in its entirety- nice one. pic.twitter.com/OtVcXu6miA

— Variance Films (@VarianceFilms) August 5, 2022
The same NYTimes report said that people outside the Indian diaspora have appreciated the film in the USA. Some film programmers across the country have been so inspired by the response of the audience that they have booked a few future screenings of the Ranbir Kapoor and Alia Bhatt starrer 'Brahmastra Part 1: Shiva'.
SS Rajamouli's last two blockbusters 'Baahubali' and 'Baahubali 2' were also great performers at the American box office, grossing about $ 20 million in 2015 and 2017.
Meanwhile, screenings of 'RRR' continue successfully in theatres across the USA including a few screenings in West Virginia and Hawaii.
'RRR' is a period-action film that fictionalizes the lives of two freedom fighters, Alluri Sitarama Raju and Komaram Bheem, who happened to disappear from public records for two years before they resurfaced separately and individually for a revolt against the British Empire. Ram Charan and Jr. NTR play the two freedom fighters in the film.