Redmi Buds 3 Lite Review: Pocketable Design, Good Battery In A Budget
The true wireless stereo (TWS) is one segment that is growing by leaps and bounds in India every quarter and it's raining affordable TWS earbuds these days and each pair comes with a promise of better battery life and better sound output on a budget. Redmi is a reliable name when it comes to manufacturing budget TWS earbuds. Its latest Redmi Buds 3 Lite under Rs 2,000 offers a slew of promising features such as low latency gaming mode, 10-minute quick charging, dust and water resistance and 18 hours of music playback among others. Redmi is a brand that is known for not crowding the market with multiple TWS headsets and offering a confusing TWS lineup to buyers. The company has recently launched the Redmi Buds 3 Lite in India for Rs 1,999 in a single colour option of black. There was also an early bird offer under which the Redmi Buds 3 Lite was available for Rs 1,499. This is a price segment where buyers get multiple options from the likes of OnePlus, Realme and Dizo, the first brand from Realme's TechLife ecosystem. The key USPs of the Redmi Buds 3 Lite are lightweight deisng, splash and dust resistance and claimed battery life of 18 hours with the charging case. How good is this pair of TWS earbuds? Find out in this detailed review. Redmi Buds 3 Lite Design, Looks And Build The earbuds come with in-ear tips and a design that Redmi calls "lock-in" design and it is very good in terms of fit. Thanks to the lightweight design (each bud weighs around 4.2 grams) and the lock-in design, the buds do not fall off easily even when used for running, cycling, jogging and other forms of rigorous exercises. The charging case is compact in size with a matte finish, but it is not completely scratch resistant. What is does is keeps fingerprint smudges away. Turn it around and there is humble Redmi branding at the bottom of the charging case. Each earbud is so light that it can be worn for prolonged workout and exercise sessions. The front side of the compact case houses an LED indicator which lights up in white colour only when it's plugged in for charging. There is no button for pairing the buds with a smartphone. The case can be charged with a USB Type-C port located at the bottom of the case. The charging case is ultra-light at only 35 grams and even when it houses the buds that weigh 4.2 grams each, the case still feels light and is very pocketable, courtesy of the plastic build.  Open the case and you see the earbuds that too have a matte finish. As mentioned earlier, these buds come with in-ear tips and winged bands, so those looking for earbuds with stems might be disappointed. The outer area which is touch sensitive has a glossy finish and is obviously a fingerprint magnet. I had to wipe them a couple of times as the fingerprints were prominently visible on glossy black finish. This is also the area that houses a single LED indicator alongside a microphone which sits on an area with a matte finish. Lifting the buds expose the metallic charging contact points, but since these are budget earbuds, they miss out on the in-ear detection sensors that the pricier Redmi Buds 3 Pro had. Pairing the buds up with a smartphone is super easy even though Redmi has not given a physical connectivity button on the charging case. To pair it, all you need to do is go to the Bluetooth settings of your smartphone or tablet and select the Redmi Buds 3 Lite to connect. I could easily pair the Redmi 3 Buds Lite with my OnePlus Nord 2T. However, the buds can be paired with only one smartphone at a time as there is no dual mode connectivity. Redmi Buds 3 Lite Sound Output The Redmi Bus 3 Lite packs 6mm dynamic drivers that handle high and middle frequencies well, but you don't feel the thumping bass for low frequency audio. The sound output of the Redmi Buds 3 Lite is rather balanced and not bass-heavy and it should appeal to most users. The Buds 3 Lite features 6mm dynamic drivers that is capable of producing good and clean high and middle frequencies. Redmi claims that the earbuds have a low-latency gaming mode and when tested in real life, the gaming mode did make a difference as it managed to cut latency to an extent. To enter the low-latency gaming more, you have to just press both the buds. Talking about the performance of the earbuds during calls, they were able to cut background noise for most of the times except for very noisy backgrounds. The microphone managed to catch my voice most of the times and the other side heard me clearly. Redmi Buds 3 Lite Battery The Redmi Buds 3 Lite is easily among the best budget earbuds that comes with a promise of 18 hours. The earbuds themselves pack in 36mAh battery that lasted between 5-6 hours. The charging case, on the other hand has a 315mAh battery that claims to offer up to 18 hours of battery life on a single charge. It took me almost two hours to fully charge the case. If you're not a heavy user, the earbuds along with the case can last you 4-5 days on a sing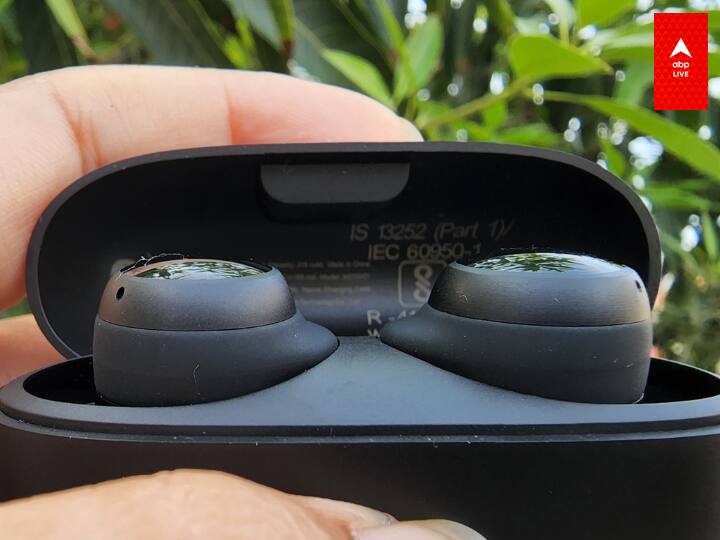 The true wireless stereo (TWS) is one segment that is growing by leaps and bounds in India every quarter and it's raining affordable TWS earbuds these days and each pair comes with a promise of better battery life and better sound output on a budget. Redmi is a reliable name when it comes to manufacturing budget TWS earbuds. Its latest Redmi Buds 3 Lite under Rs 2,000 offers a slew of promising features such as low latency gaming mode, 10-minute quick charging, dust and water resistance and 18 hours of music playback among others.
Redmi is a brand that is known for not crowding the market with multiple TWS headsets and offering a confusing TWS lineup to buyers. The company has recently launched the Redmi Buds 3 Lite in India for Rs 1,999 in a single colour option of black. There was also an early bird offer under which the Redmi Buds 3 Lite was available for Rs 1,499. This is a price segment where buyers get multiple options from the likes of OnePlus, Realme and Dizo, the first brand from Realme's TechLife ecosystem. The key USPs of the Redmi Buds 3 Lite are lightweight deisng, splash and dust resistance and claimed battery life of 18 hours with the charging case. How good is this pair of TWS earbuds? Find out in this detailed review.
Redmi Buds 3 Lite Design, Looks And Build
The earbuds come with in-ear tips and a design that Redmi calls "lock-in" design and it is very good in terms of fit. Thanks to the lightweight design (each bud weighs around 4.2 grams) and the lock-in design, the buds do not fall off easily even when used for running, cycling, jogging and other forms of rigorous exercises. The charging case is compact in size with a matte finish, but it is not completely scratch resistant. What is does is keeps fingerprint smudges away. Turn it around and there is humble Redmi branding at the bottom of the charging case. Each earbud is so light that it can be worn for prolonged workout and exercise sessions.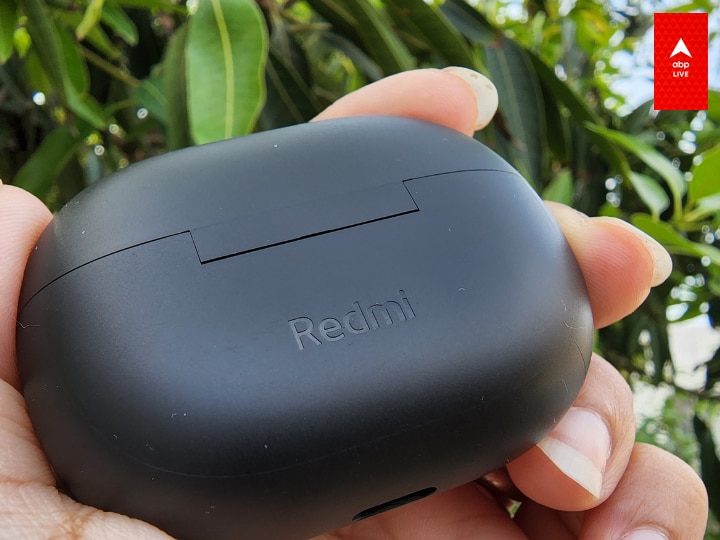 The front side of the compact case houses an LED indicator which lights up in white colour only when it's plugged in for charging. There is no button for pairing the buds with a smartphone. The case can be charged with a USB Type-C port located at the bottom of the case. The charging case is ultra-light at only 35 grams and even when it houses the buds that weigh 4.2 grams each, the case still feels light and is very pocketable, courtesy of the plastic build.
Open the case and you see the earbuds that too have a matte finish. As mentioned earlier, these buds come with in-ear tips and winged bands, so those looking for earbuds with stems might be disappointed. The outer area which is touch sensitive has a glossy finish and is obviously a fingerprint magnet. I had to wipe them a couple of times as the fingerprints were prominently visible on glossy black finish.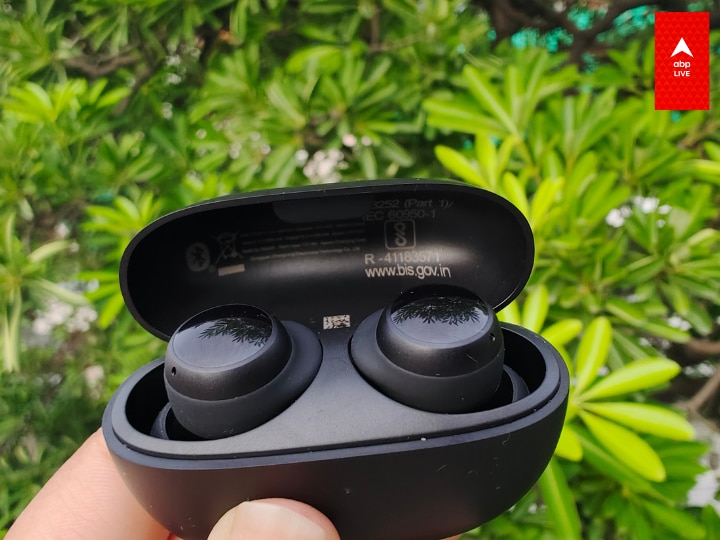 This is also the area that houses a single LED indicator alongside a microphone which sits on an area with a matte finish. Lifting the buds expose the metallic charging contact points, but since these are budget earbuds, they miss out on the in-ear detection sensors that the pricier Redmi Buds 3 Pro had. Pairing the buds up with a smartphone is super easy even though Redmi has not given a physical connectivity button on the charging case. To pair it, all you need to do is go to the Bluetooth settings of your smartphone or tablet and select the Redmi Buds 3 Lite to connect. I could easily pair the Redmi 3 Buds Lite with my OnePlus Nord 2T. However, the buds can be paired with only one smartphone at a time as there is no dual mode connectivity.
Redmi Buds 3 Lite Sound Output
The Redmi Bus 3 Lite packs 6mm dynamic drivers that handle high and middle frequencies well, but you don't feel the thumping bass for low frequency audio. The sound output of the Redmi Buds 3 Lite is rather balanced and not bass-heavy and it should appeal to most users. The Buds 3 Lite features 6mm dynamic drivers that is capable of producing good and clean high and middle frequencies.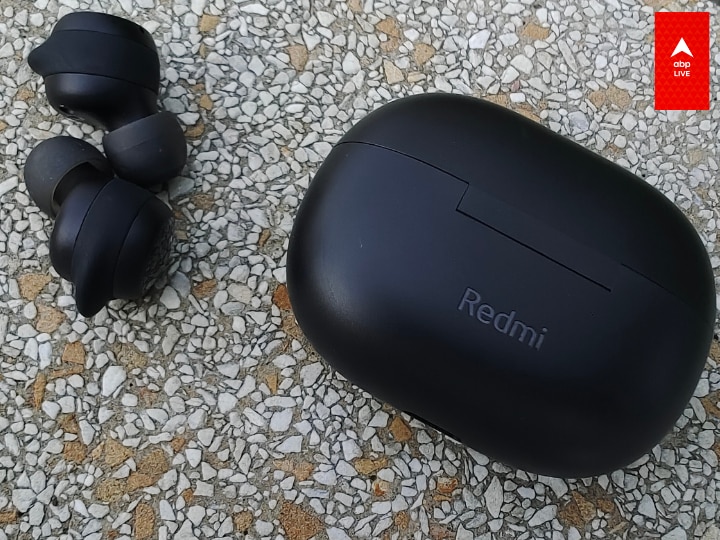 Redmi claims that the earbuds have a low-latency gaming mode and when tested in real life, the gaming mode did make a difference as it managed to cut latency to an extent. To enter the low-latency gaming more, you have to just press both the buds. Talking about the performance of the earbuds during calls, they were able to cut background noise for most of the times except for very noisy backgrounds. The microphone managed to catch my voice most of the times and the other side heard me clearly.
Redmi Buds 3 Lite Battery
The Redmi Buds 3 Lite is easily among the best budget earbuds that comes with a promise of 18 hours. The earbuds themselves pack in 36mAh battery that lasted between 5-6 hours. The charging case, on the other hand has a 315mAh battery that claims to offer up to 18 hours of battery life on a single charge. It took me almost two hours to fully charge the case. If you're not a heavy user, the earbuds along with the case can last you 4-5 days on a single charge.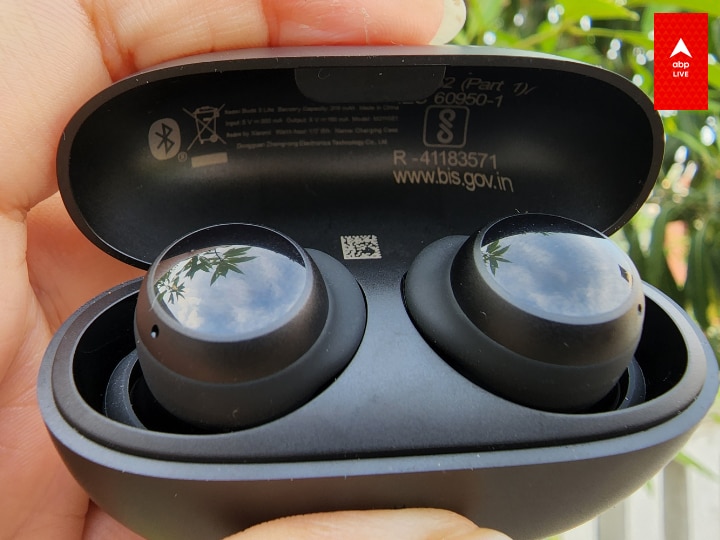 Redmi Buds 3 Lite Verdict
The Redmi Buds 3 Lite is a great pair of budget TWS earbuds that also comes with good battery life. It should be noted that it also misses out offering a companion music app that offers custom equaliser settings and controls, similar to HeyMelody App support for Oppo and OnePlus TWS earbuds. However, even without these, the Redmi Buds 3 Lite's pocketable and lightweight design and IP54 ratings make it a capable TWS offering under Rs 2,000.