Rajesh Khatter Addresses The Dating Rumours Between His Son Ishaan Khatter And Ananya Panday
New Delhi: Rajesh Khattar has spoken publicly on the rumours of Ishaan Khatter and Ananya Panday's romance. During a conversation about Rajesh's forthcoming web series 'Avrodh 2', he spoke about Ishaan's cinematic endeavours as well as Ishaan's relationship rumour. Rajesh has indicated that he considers such information to be nothing more than rumours.  Ishaan Khatter, Rajesh Khattar's son, has been linked romantically to Ananya Panday. Since their participation in the film 'Khaali Peeli' in 2020, the pair has been the buzz of the town. However, reports that they had split up and parted ways are circulating at the moment.  Rajesh spoke with India today when he was asked how the rumours regarding his son Ishaan and Ananya's relationship were affecting his family. He said, "I deal with them as rumours. See, young people, they are leading their own lives. Though they are in a profession where everything and everybody seems to be talking about them. If they have anything to say, they will say it themselves." Regarding Ishaan Khatter's competitiveness in the film business, Rajesh Khattar said that his son is not in competition with anybody, but rather is carving out a niche for himself. He said, "What I am extremely happy about is that he can choose the kind of work he can do. Which is a very happy situation for any performer. This is a very happy space to be in, and to me, that is true success, that you can choose what you want to do." On the work front, Rajesh Khattar will take on the role of an army officer in 'Avrodh 2'. India's Most Fearless 2 by Shiv Aroor and Rahul Singh, Chapter 9 - Just Tell Me When To Begin Sir, served as the inspiration for the show's plot. ALSO READ: Sanjay Dutt's First Look In 'Shamshera': He Is All Set To Bring Yet Another Power-Packed And Strong Character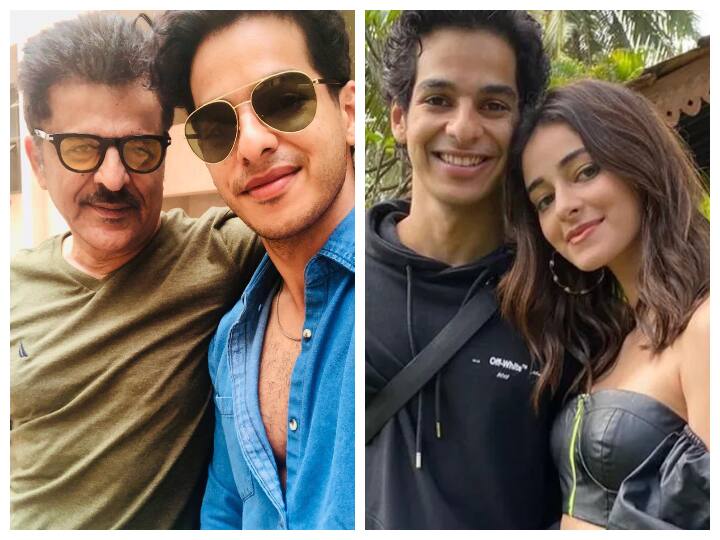 New Delhi: Rajesh Khattar has spoken publicly on the rumours of Ishaan Khatter and Ananya Panday's romance. During a conversation about Rajesh's forthcoming web series 'Avrodh 2', he spoke about Ishaan's cinematic endeavours as well as Ishaan's relationship rumour. Rajesh has indicated that he considers such information to be nothing more than rumours.
Ishaan Khatter, Rajesh Khattar's son, has been linked romantically to Ananya Panday. Since their participation in the film 'Khaali Peeli' in 2020, the pair has been the buzz of the town. However, reports that they had split up and parted ways are circulating at the moment.
Rajesh spoke with India today when he was asked how the rumours regarding his son Ishaan and Ananya's relationship were affecting his family. He said, "I deal with them as rumours. See, young people, they are leading their own lives. Though they are in a profession where everything and everybody seems to be talking about them. If they have anything to say, they will say it themselves."
Regarding Ishaan Khatter's competitiveness in the film business, Rajesh Khattar said that his son is not in competition with anybody, but rather is carving out a niche for himself. He said, "What I am extremely happy about is that he can choose the kind of work he can do. Which is a very happy situation for any performer. This is a very happy space to be in, and to me, that is true success, that you can choose what you want to do."
On the work front, Rajesh Khattar will take on the role of an army officer in 'Avrodh 2'. India's Most Fearless 2 by Shiv Aroor and Rahul Singh, Chapter 9 - Just Tell Me When To Begin Sir, served as the inspiration for the show's plot.
ALSO READ: Sanjay Dutt's First Look In 'Shamshera': He Is All Set To Bring Yet Another Power-Packed And Strong Character