Noise i1 Smart Glasses Developed By Noise Labs Is Here For Rs 5,999: Know Price, Specs And More
Homegrown lifestyle tech brand Noise on Tuesday launched its first pair of smart glasses in the country called Noise i1. Developed by Noise labs, the smart eyewear by Noise will be available for a limited time. The smart eyewear is an integrated Bluetooth speaker embedded into a glass frame and available in two styles: square frames and rounded frames and a standard black colour option. The Noise i1 has been launched for Rs 5,999 and it is available on the company's website gonoise.com. According to the company website, the original price of Noise i1 is Rs 12,999 with a 53 per cent discount that effectively brings its price down to Rs 5,999. The locally manufactured smart eyewear packs in features such as motion estimation, motion compensation (MEMS) mic for calling, magnetic charging as well as hands-free voice control. "We are proud to introduce Noise i1, the first pair of stylish and smart eyewear, developed in Noise Labs. Keeping an eye on the future, we have designed our smart eyewear to give the purest tech experience to anyone looking for the best-in-class audio experience. We've packed it with all the essential features, and this is the next step in giving our users a completely seamless connected experience," Amit Khatri , Co-founder of Noise, said in a statement. The smart eyewear comes with IPX4 protection, thus, making it resistant to water splashes. This feature would go with the active, outdoor lifestyle of its users as they carry it with them. The smart eyewear also features in-built voice assistants Siri and Google Assistant. The Noise i1 also features multi-functional touch controls that enable users to accept and reject calls, manage music, and activate the voice assistant. It is a complete package with UVA/B 99% protection against sun rays in sunglasses lenses and changeable blue light filtering transparent lenses for reducing eye strain and providing clear vision when using laptops, etc.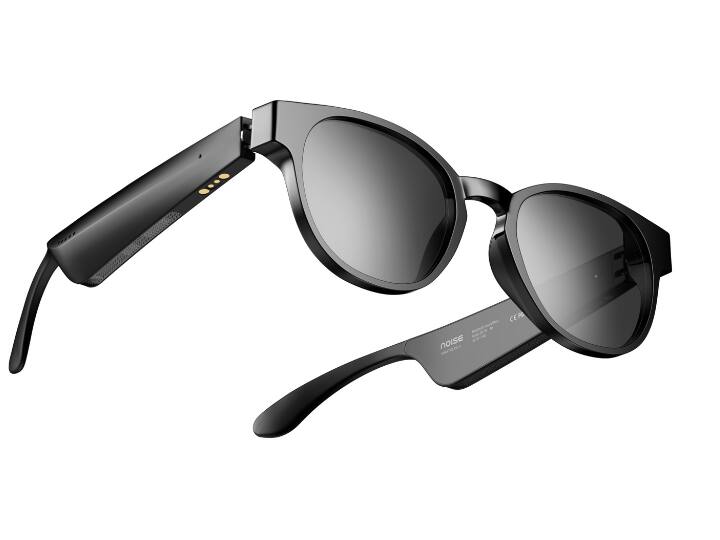 Homegrown lifestyle tech brand Noise on Tuesday launched its first pair of smart glasses in the country called Noise i1. Developed by Noise labs, the smart eyewear by Noise will be available for a limited time. The smart eyewear is an integrated Bluetooth speaker embedded into a glass frame and available in two styles: square frames and rounded frames and a standard black colour option.
The Noise i1 has been launched for Rs 5,999 and it is available on the company's website gonoise.com. According to the company website, the original price of Noise i1 is Rs 12,999 with a 53 per cent discount that effectively brings its price down to Rs 5,999. The locally manufactured smart eyewear packs in features such as motion estimation, motion compensation (MEMS) mic for calling, magnetic charging as well as hands-free voice control.
"We are proud to introduce Noise i1, the first pair of stylish and smart eyewear, developed in Noise Labs. Keeping an eye on the future, we have designed our smart eyewear to give the purest tech experience to anyone looking for the best-in-class audio experience. We've packed it with all the essential features, and this is the next step in giving our users a completely seamless connected experience," Amit Khatri , Co-founder of Noise, said in a statement.
The smart eyewear comes with IPX4 protection, thus, making it resistant to water splashes. This feature would go with the active, outdoor lifestyle of its users as they carry it with them. The smart eyewear also features in-built voice assistants Siri and Google Assistant. The Noise i1 also features multi-functional touch controls that enable users to accept and reject calls, manage music, and activate the voice assistant. It is a complete package with UVA/B 99% protection against sun rays in sunglasses lenses and changeable blue light filtering transparent lenses for reducing eye strain and providing clear vision when using laptops, etc.