'Multiple' Planes, Ships Operating In Taiwan Strait: Taipei Accuses China Of Simulating Attack On Main Island
New Delhi: Taiwan on Saturday accused the Chinese army of simulating an attack on its main island while Beijing amps up its retaliation for US House Speaker Nancy Pelosi's visit to Taipei following its announcement on a suspension of cooperation with Washington on key issues. China on Friday announced that it would withdraw from a series of talks and cooperation agreements with Washington which include matters of climate change and defence cooperation. As Beijing on Saturday continued its largest-ever military drills around Taiwan, the capital Taipei stated that it observed "multiple" Chinese planes and ships operating in the Taiwan Strait, news agency AFP reported. Taipei believed them to be simulating an attack on its main island. ALSO READ | China Sanctions US House Speaker Nancy Pelosi, Family Members Over Taiwan Visit "Multiple batches of Communist planes and ships conducting activities around the Taiwan Strait, some of which crossed the median line," Taiwan's defence ministry said in a statement, as quoted by AFP. The median line is a demarcation line that runs down the Taiwan Strait which Beijing does not recognise. As per analysts, the Chinese exercises aim at practicising a blockade with the ultimate motive of invading Taiwan. According to AFP, Beijing's military overnight released a video of an air force pilot filming the island's coastline and mountains from his cockpit. This was perhaps in an attempt to show how close China's forces were getting to Taiwan's shores. Beijing also stated that it would hold a live-fire drill in a southern part of the Yellow Sea -- located between China and the Korean peninsula -- from Saturday until August 15. China's state broadcaster CCTV claimed that Chinese missiles flew directly over Taiwan during the exercises, this will be deemed a major escalation if confirmed. Taipei, meanwhile, remained defiant as it insisted that Taiwan would not be cowed by its "evil neighbour". "Multiple PLA craft were detected around Taiwan Strait, some have crossed the median line. Possible simulated attack against HVA. #ROCArmedForces have utilized alert broadcast, aircraft in CAP, patrolling naval vessels, and land-based missile systems in response to this situation," tweeted Taiwan's Ministry of National Defence. We seek no escalation, nor do antagonize others. #ROCArmedForces are committed to #ProtectOurCountry along with our citizens — 國防部 Ministry of National Defense, R.O.C. ???????? (@MoNDefense) August 5, 2022 Taiwan's defense ministry on Friday said that China's deliberately heightened military threat is irresponsible to the democratic nation and the international community as it undermines the status quo in the Taiwan Strait and creates high regional tensions, "we solemnly call on China to act with reason and exercise restraint," the said. Taiwanese armed forces have heightened their readiness and are closely following military developments The island nation has called on the international community to support it to put a halt to the "unilateral, irrational military exercises". (With Agency Inputs)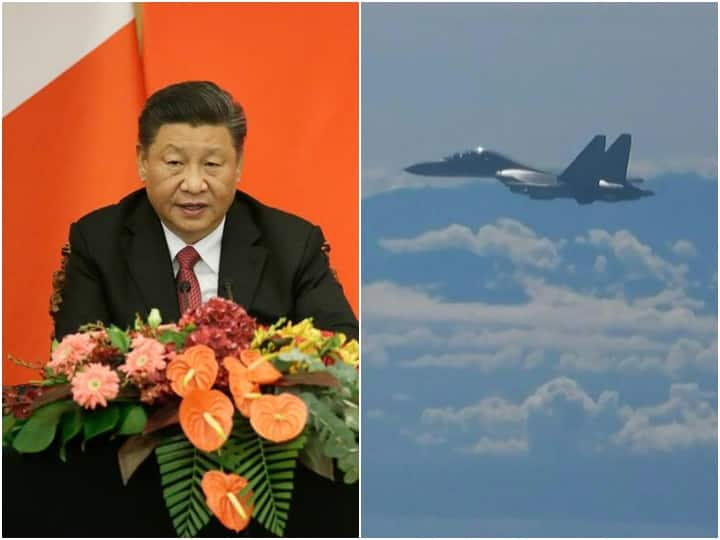 New Delhi: Taiwan on Saturday accused the Chinese army of simulating an attack on its main island while Beijing amps up its retaliation for US House Speaker Nancy Pelosi's visit to Taipei following its announcement on a suspension of cooperation with Washington on key issues.
China on Friday announced that it would withdraw from a series of talks and cooperation agreements with Washington which include matters of climate change and defence cooperation.
As Beijing on Saturday continued its largest-ever military drills around Taiwan, the capital Taipei stated that it observed "multiple" Chinese planes and ships operating in the Taiwan Strait, news agency AFP reported. Taipei believed them to be simulating an attack on its main island.
ALSO READ | China Sanctions US House Speaker Nancy Pelosi, Family Members Over Taiwan Visit
"Multiple batches of Communist planes and ships conducting activities around the Taiwan Strait, some of which crossed the median line," Taiwan's defence ministry said in a statement, as quoted by AFP.
The median line is a demarcation line that runs down the Taiwan Strait which Beijing does not recognise.
As per analysts, the Chinese exercises aim at practicising a blockade with the ultimate motive of invading Taiwan.
According to AFP, Beijing's military overnight released a video of an air force pilot filming the island's coastline and mountains from his cockpit. This was perhaps in an attempt to show how close China's forces were getting to Taiwan's shores.
Beijing also stated that it would hold a live-fire drill in a southern part of the Yellow Sea -- located between China and the Korean peninsula -- from Saturday until August 15.
China's state broadcaster CCTV claimed that Chinese missiles flew directly over Taiwan during the exercises, this will be deemed a major escalation if confirmed.
Taipei, meanwhile, remained defiant as it insisted that Taiwan would not be cowed by its "evil neighbour".
"Multiple PLA craft were detected around Taiwan Strait, some have crossed the median line. Possible simulated attack against HVA. #ROCArmedForces have utilized alert broadcast, aircraft in CAP, patrolling naval vessels, and land-based missile systems in response to this situation," tweeted Taiwan's Ministry of National Defence.
We seek no escalation, nor do antagonize others. #ROCArmedForces are committed to #ProtectOurCountry along with our citizens

— 國防部 Ministry of National Defense, R.O.C. ???????? (@MoNDefense) August 5, 2022
Taiwan's defense ministry on Friday said that China's deliberately heightened military threat is irresponsible to the democratic nation and the international community as it undermines the status quo in the Taiwan Strait and creates high regional tensions, "we solemnly call on China to act with reason and exercise restraint," the said.
Taiwanese armed forces have heightened their readiness and are closely following military developments
The island nation has called on the international community to support it to put a halt to the "unilateral, irrational military exercises".
(With Agency Inputs)