Maharashtra Political Crisis: NCP Ready To Sit In Oppn If MVA Govt Falls, Says Jayant Patil
New Delhi: Amid a huge crisis for Maharashtra's ruling coalition following a rebellion spearheaded by Eknath Shinde, NCP leader Jayant Patil on Thursday said that if the government falls NCP "will sit in opposition," news agency ANI reported.  MLAs and MPs from the Nationalist Congress Party (NCP) will meet at 5 p.m. under the supervision of chief Sharad Pawar. The conference will focus on the state's political turmoil and the NCP's next steps. The party has stated unequivocally that they would back the Shiv Sena in whatever decision they chose. If government stays we will be in power, if government goes we will sit in Opposition...: NCP's Jayant Patil on political instability in MVA pic.twitter.com/e6PsleXBVU — ANI (@ANI) June 23, 2022 Speaking to media, NCP's Jayant Patil said, "The chief ministerial post has been given to Shiv Sena. It is their internal decision whom they want to give it to." "At 5 pm today, I have invited all our MLAs for a meeting to brief them on the ongoing developments. Our MPs, organisation chief (Sharad Pawar) will be there too," he added.  He further said that the meeting of NCP MLAs will be held at YB Chavan Centre in Mumbai today. Slamming Shinde, NCP leader said, "I don't think that to form govt in one state, you can show your strength in another state. He (rebel Shiv Sena MLA Eknath Shinde) has to come here to show his MLAs to Governor...thereafter Governor will take the necessary decision." In the midst of the growing political crisis in Maharashtra, rebel Shiv Sena MLA Eknath Shinde stated on Wednesday that the party must leave the "unnatural alliance" in order to survive, adding that only the constituent parties benefited from the coalition government's rule in the state. Chief Minister Uddhav Thackeray stated on Wednesday that he was prepared to tender his resignation to party MLAs who may take it to the Raj Bhavan. His administration is in turmoil as a result of a rebellion inside his party. According to him, he was also ready to step down as party leader if party members demanded it. (With Inputs From ANI)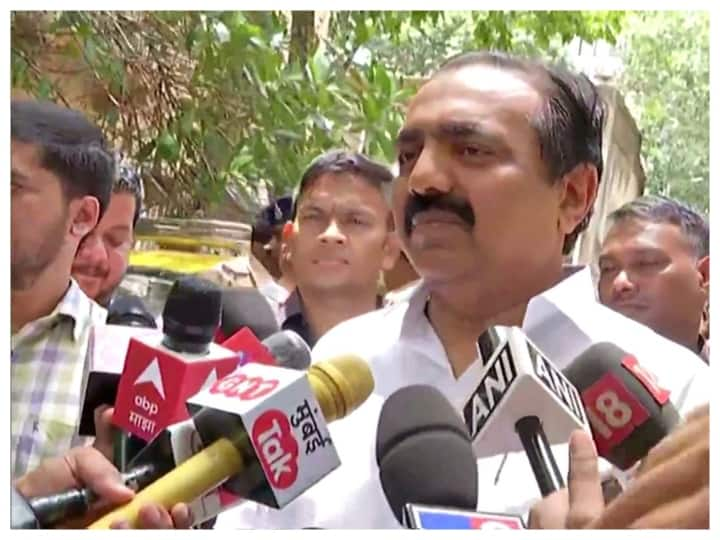 New Delhi: Amid a huge crisis for Maharashtra's ruling coalition following a rebellion spearheaded by Eknath Shinde, NCP leader Jayant Patil on Thursday said that if the government falls NCP "will sit in opposition," news agency ANI reported.
MLAs and MPs from the Nationalist Congress Party (NCP) will meet at 5 p.m. under the supervision of chief Sharad Pawar. The conference will focus on the state's political turmoil and the NCP's next steps. The party has stated unequivocally that they would back the Shiv Sena in whatever decision they chose.
If government stays we will be in power, if government goes we will sit in Opposition...: NCP's Jayant Patil on political instability in MVA pic.twitter.com/e6PsleXBVU

— ANI (@ANI) June 23, 2022
Speaking to media, NCP's Jayant Patil said, "The chief ministerial post has been given to Shiv Sena. It is their internal decision whom they want to give it to."
"At 5 pm today, I have invited all our MLAs for a meeting to brief them on the ongoing developments. Our MPs, organisation chief (Sharad Pawar) will be there too," he added.
He further said that the meeting of NCP MLAs will be held at YB Chavan Centre in Mumbai today.
Slamming Shinde, NCP leader said, "I don't think that to form govt in one state, you can show your strength in another state. He (rebel Shiv Sena MLA Eknath Shinde) has to come here to show his MLAs to Governor...thereafter Governor will take the necessary decision."
In the midst of the growing political crisis in Maharashtra, rebel Shiv Sena MLA Eknath Shinde stated on Wednesday that the party must leave the "unnatural alliance" in order to survive, adding that only the constituent parties benefited from the coalition government's rule in the state.
Chief Minister Uddhav Thackeray stated on Wednesday that he was prepared to tender his resignation to party MLAs who may take it to the Raj Bhavan. His administration is in turmoil as a result of a rebellion inside his party.
According to him, he was also ready to step down as party leader if party members demanded it.