Happy Friendship Day 2022: Top 10 Heartwarming Messages, Quotes To Send Your Friends
New Delhi: Friends can make the complexities of life easier to deal with while being the people we have the most fun with. They are there to guide us, support us, and when necessary hold our deepest secrets. While International Friendship Day is celebrated on July 30, India celebrates it on the first Sunday of August each year.  The day came to be as a way to sell greeting cards, introduced by Hallmark Cards founder Joyce Clyde Hall in 1958 in Paraguay. The holiday grew in popularity, and the United Nations designated Winnie the Pooh as the world's Ambassador of Friendship in 1998. It also designated July 30 as International Friendship Day during its 65th session in 2011. One of the most famous traditions of the day in India is exchanging Friendship Bands, but if you're not able to exchange bands due to distance you can send them messages to let them know you're thinking about them.  ALSO READ: National Friendship Day 2022: History, Significance & Celebrations In India — Know All About It Here are the 10 special messages you can send to your friends: "There is no distance in this world that can part our because we are strongly connected with our hearts and our friendship is eternal….. On the occasion of Friendship Day, let us raise a toast to the best relationship of our lives…. Love you dear!!!" Happy Friendship day, buddies! You all mean the world to me and I wish you the best things in life. "No matter how old we grow, no matter how much distance we have between us, you will always stay in my heart…. Wishing you a very Happy Friendship Day 2022." Happy friendship day 2022! I've always found you whenever I needed support, guidance, and someone to watch my back. Thanks for everything. You are everything that a true friend can be. You are the most precious gift from God. I wish that we remain best friends for the rest of our life. Wishing you a very happy friendship day! Friendship is the purest of all relations. If you ever find a true and honest friend, be thankful and don't ever let him go. Happy Friendship Day to all! I have no words to describe how I feel to have a friend like you. Thank you for being my best friend in life. Happy Friendship Day! "Truly great friends are hard to find, difficult to leave, and impossible to forget." – G. Randolf "A friend knows the song in my heart and sings it to me when my memory fails." – Donna Roberts "Things are never quite as scary when you've got a best friend." – Bill Watterson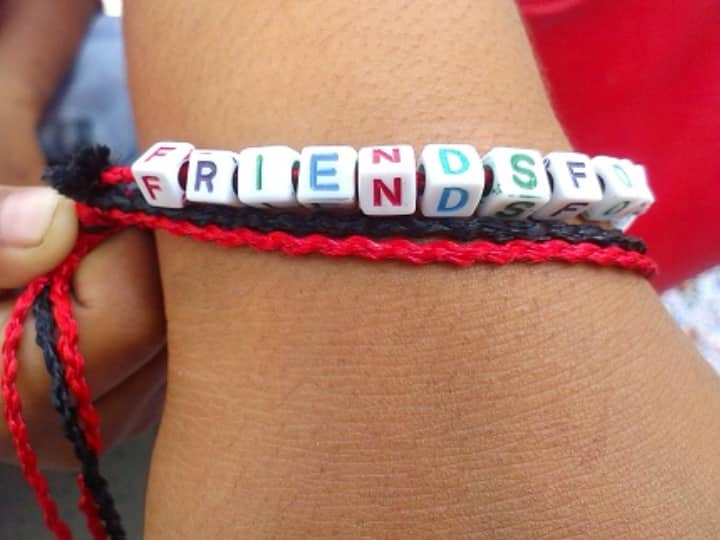 New Delhi: Friends can make the complexities of life easier to deal with while being the people we have the most fun with. They are there to guide us, support us, and when necessary hold our deepest secrets. While International Friendship Day is celebrated on July 30, India celebrates it on the first Sunday of August each year.
The day came to be as a way to sell greeting cards, introduced by Hallmark Cards founder Joyce Clyde Hall in 1958 in Paraguay. The holiday grew in popularity, and the United Nations designated Winnie the Pooh as the world's Ambassador of Friendship in 1998. It also designated July 30 as International Friendship Day during its 65th session in 2011.
One of the most famous traditions of the day in India is exchanging Friendship Bands, but if you're not able to exchange bands due to distance you can send them messages to let them know you're thinking about them.
ALSO READ: National Friendship Day 2022: History, Significance & Celebrations In India — Know All About It
Here are the 10 special messages you can send to your friends:
"There is no distance in this world that can part our because we are strongly connected with our hearts and our friendship is eternal….. On the occasion of Friendship Day, let us raise a toast to the best relationship of our lives…. Love you dear!!!"
Happy Friendship day, buddies! You all mean the world to me and I wish you the best things in life.
"No matter how old we grow, no matter how much distance we have between us, you will always stay in my heart…. Wishing you a very Happy Friendship Day 2022."
Happy friendship day 2022! I've always found you whenever I needed support, guidance, and someone to watch my back. Thanks for everything.
You are everything that a true friend can be. You are the most precious gift from God. I wish that we remain best friends for the rest of our life. Wishing you a very happy friendship day!
Friendship is the purest of all relations. If you ever find a true and honest friend, be thankful and don't ever let him go. Happy Friendship Day to all!
I have no words to describe how I feel to have a friend like you. Thank you for being my best friend in life. Happy Friendship Day!
"Truly great friends are hard to find, difficult to leave, and impossible to forget." – G. Randolf
"A friend knows the song in my heart and sings it to me when my memory fails." – Donna Roberts
"Things are never quite as scary when you've got a best friend." – Bill Watterson