Delhi: Spa Manager, Customer 'Rape' 22-Year Old Female Employee. Accused, Owners Arrested
New Delhi: A manager at a massage parlour in Delhi's Pitampura along with a customer allegedly raped a girl working in the spa on August 5, said the Delhi Police on Saturday, reported news agency ANI. A case of gang rape has been registered while both the accused, Rahul (21) and Satish Kumar (48)  have been arrested, said the police further.  A case was also registered against the Ocean Spa Centre under Sections of the Indian Penal Code and its owner Brij Gopal (49), and Sandeep (48) were also arrested in connection with the case, the ANI report quoted police as saying.  "A case under IPC Sections 354A, 328, 376 D was registered and both the accused persons Rahul, 21 and Satish Kumar, 48 were arrested. Further, a case under IPC Section 188C was registered against Ocean Spa Centre. Owners of the spa centre namely Brij Gopal, 49 and Sandeep, 48 arrested," the police said.  A girl working at a massage parlour in Delhi's Pitampura alleged that she was raped by parlour's manager and a customer on August 5. Police registered a case of gang rape while both the accused has been arrested: Delhi Police — ANI (@ANI) August 6, 2022 The matter was also escalated by the Delhi Commission for Women which demanded an immediate arrest of the accused.  DCW chief Swati Maliwal took to Twitter to highlight the matter saying that the 22-year-old victim was intoxicated and then raped. She further alleged that "sex rackets are openly running under the guise of spa."  "A 22-year-old girl working in Ocean Spa running in Pitampura area of Delhi was raped by the owner & customer of the spa after drinking narcotics. The girl was put for a massage in the spa. FIR has been lodged, further action is being taken. Sex rackets are openly running under the guise of spa," Maliwal tweeted.  दिल्ली के पीतमपुरा इलाक़े में चल रहे Ocean Spa में काम करने वाली 22 साल की लड़की को नशीले पदार्थ पिलाकर स्पा के मालिक & कस्टमर ने रेप किया। लड़की को स्पा में मसाज करने के लिए रखा गया था। FIR हो गयी है, आगे की कार्यवाही करवा रहे हैं। स्पा की आड़ में सेक्स रैकट खुले आम चल रहे हैं! — Swati Maliwal (@SwatiJaiHind) August 6, 2022 "A girl working in a spa in Pitampura was gang-raped. I just met the girl, she was told that only girls have to be massaged but she was forced to use drugs and raped. The criminal lured money to keep quiet. Criminals should be arrested immediately," the DCW chief said further.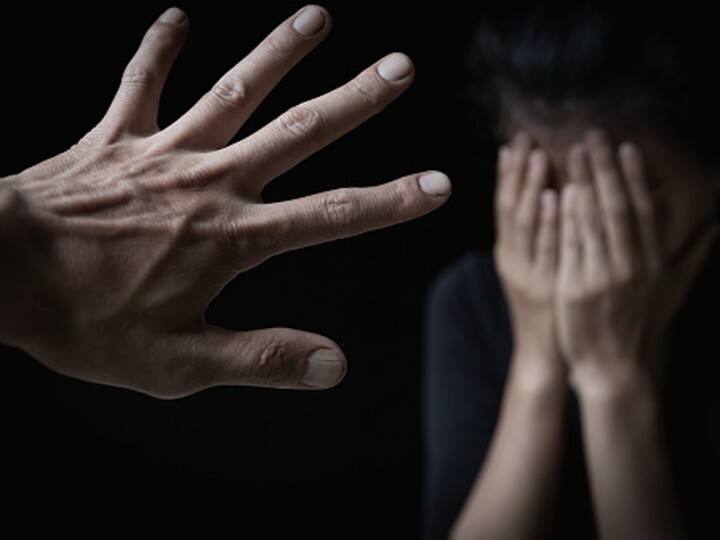 New Delhi: A manager at a massage parlour in Delhi's Pitampura along with a customer allegedly raped a girl working in the spa on August 5, said the Delhi Police on Saturday, reported news agency ANI. A case of gang rape has been registered while both the accused, Rahul (21) and Satish Kumar (48) have been arrested, said the police further.
A case was also registered against the Ocean Spa Centre under Sections of the Indian Penal Code and its owner Brij Gopal (49), and Sandeep (48) were also arrested in connection with the case, the ANI report quoted police as saying.
"A case under IPC Sections 354A, 328, 376 D was registered and both the accused persons Rahul, 21 and Satish Kumar, 48 were arrested. Further, a case under IPC Section 188C was registered against Ocean Spa Centre. Owners of the spa centre namely Brij Gopal, 49 and Sandeep, 48 arrested," the police said.
A girl working at a massage parlour in Delhi's Pitampura alleged that she was raped by parlour's manager and a customer on August 5. Police registered a case of gang rape while both the accused has been arrested: Delhi Police

— ANI (@ANI) August 6, 2022
The matter was also escalated by the Delhi Commission for Women which demanded an immediate arrest of the accused.
DCW chief Swati Maliwal took to Twitter to highlight the matter saying that the 22-year-old victim was intoxicated and then raped. She further alleged that "sex rackets are openly running under the guise of spa."
"A 22-year-old girl working in Ocean Spa running in Pitampura area of Delhi was raped by the owner & customer of the spa after drinking narcotics. The girl was put for a massage in the spa. FIR has been lodged, further action is being taken. Sex rackets are openly running under the guise of spa," Maliwal tweeted.
दिल्ली के पीतमपुरा इलाक़े में चल रहे Ocean Spa में काम करने वाली 22 साल की लड़की को नशीले पदार्थ पिलाकर स्पा के मालिक & कस्टमर ने रेप किया। लड़की को स्पा में मसाज करने के लिए रखा गया था। FIR हो गयी है, आगे की कार्यवाही करवा रहे हैं। स्पा की आड़ में सेक्स रैकट खुले आम चल रहे हैं!

— Swati Maliwal (@SwatiJaiHind) August 6, 2022
"A girl working in a spa in Pitampura was gang-raped. I just met the girl, she was told that only girls have to be massaged but she was forced to use drugs and raped. The criminal lured money to keep quiet. Criminals should be arrested immediately," the DCW chief said further.