Delhi Court Grants Interim Bail To Satyendra Jain's Wife In Money Laundering Case
New Delhi: A Delhi Court on Saturday granted interim bail to Poonam Jain, a minister in the Delhi government and the wife of Satyendra Jain, who is in jail in a money laundering case as reported by news agency ANI. Court's special judge Geetanjali Goel has granted interim bail to Poonam Jain on a surety of one lakh rupees. Also, the court will now hear the next hearing in this case on August 20. Meanwhile, Satyendar Jain also withdrew his interim bail application. He earlier moved an interim bail on medical grounds.  On the last hearing of the case, the court, taking cognizance of the chargesheet filed by the Enforcement Directorate (ED), issued summons to all the accused and ordered them to appear. On Saturday, Poonam Jain appeared in court and filed a regular bail petition in the court. On this, the investigating agency sought time to file a reply, after which the court granted her interim bail till August 20 at the request of Poonam Jain's lawyer. Also Read: Delhi Excise Policy: Sisodia Blames Ex-LG For Change Of Stance, 11 Officials Suspended Over 'Lapses' Satyendra Jain, a minister in the Delhi government, was arrested by the ED in the money laundering case on May 30, and since then he is lodged in jail. Recently, the ED filed a charge sheet against Satyendra, his wife including 6 accused and 4 companies. In the last hearing, the court had granted interim bail to accused Ajit Kumar Jain and Sunil Kumar Jain in the case and asked their lawyers to file a petition for regular bail on the next date.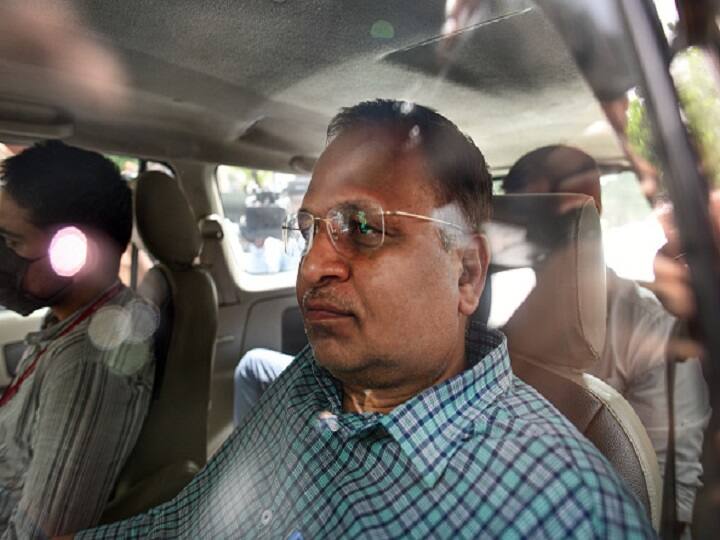 New Delhi: A Delhi Court on Saturday granted interim bail to Poonam Jain, a minister in the Delhi government and the wife of Satyendra Jain, who is in jail in a money laundering case as reported by news agency ANI. Court's special judge Geetanjali Goel has granted interim bail to Poonam Jain on a surety of one lakh rupees. Also, the court will now hear the next hearing in this case on August 20. Meanwhile, Satyendar Jain also withdrew his interim bail application. He earlier moved an interim bail on medical grounds.
On the last hearing of the case, the court, taking cognizance of the chargesheet filed by the Enforcement Directorate (ED), issued summons to all the accused and ordered them to appear. On Saturday, Poonam Jain appeared in court and filed a regular bail petition in the court. On this, the investigating agency sought time to file a reply, after which the court granted her interim bail till August 20 at the request of Poonam Jain's lawyer.
Also Read: Delhi Excise Policy: Sisodia Blames Ex-LG For Change Of Stance, 11 Officials Suspended Over 'Lapses'
Satyendra Jain, a minister in the Delhi government, was arrested by the ED in the money laundering case on May 30, and since then he is lodged in jail. Recently, the ED filed a charge sheet against Satyendra, his wife including 6 accused and 4 companies. In the last hearing, the court had granted interim bail to accused Ajit Kumar Jain and Sunil Kumar Jain in the case and asked their lawyers to file a petition for regular bail on the next date.