'Could Have Played T20 Series Against West Indies': Deepak Chahar Shares Major Update On His Injury Recovery
New Delhi: Indian cricket team's star speedster Deepak Chahar is all set to make a comeback to the national team in the three-match One-Day-International series against Zimbabwe, later in August 2022. Chahar was out of action for six long months after he picked up a back injury. The pace bowler not only missed many international games due to back-to-back injuries but also the entire season of Indian Premier League (IPL) 2022 after being picked for a jaw-dropping amount of INR 14 crore by Chennai Super Kings (CSK) in this year's IPL auction. Chahar is making his way back into the national team at a time when he still has an opportunity to prove himself and his form ahead of the T20 World Cup 2022 in Australia, later this year. Chahar, in an exclusive interview with News24, said he could have made a comeback during the Ind vs WI T20 series but he wanted to be a '110 percent fit and ready' for his comeback. "If I wanted, I could have made a comeback 2-3 weeks ago only. I could have played the T20 series against West Indies. But then, my thought process was that whenever you play, you give your 110 percent. Don't even play at 99 percent. I believe I should be able to perform better than the time before I got injured," said Chahar to News24. "I've had a lot of injuries in the past. But I have always believed that whenever you get injured, it gives you time to get back to basics. If you have any weaknesses, it give you time to work on them. I've always worked on my game whenever I got injured," said Chahar.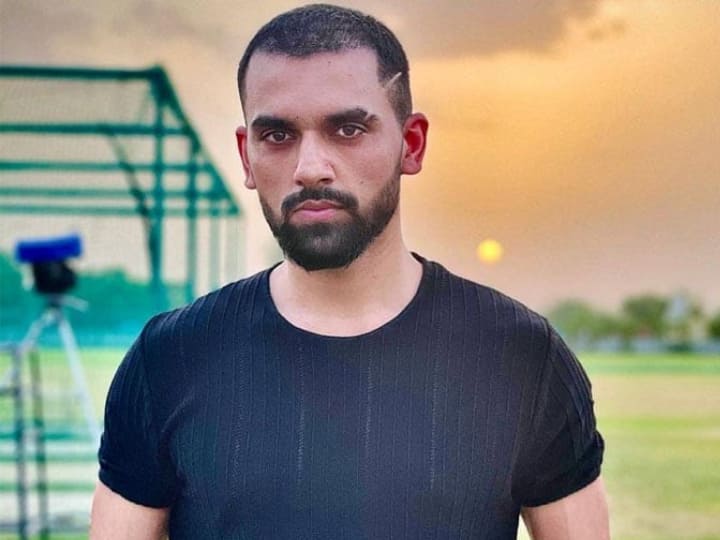 New Delhi: Indian cricket team's star speedster Deepak Chahar is all set to make a comeback to the national team in the three-match One-Day-International series against Zimbabwe, later in August 2022. Chahar was out of action for six long months after he picked up a back injury. The pace bowler not only missed many international games due to back-to-back injuries but also the entire season of Indian Premier League (IPL) 2022 after being picked for a jaw-dropping amount of INR 14 crore by Chennai Super Kings (CSK) in this year's IPL auction.
Chahar is making his way back into the national team at a time when he still has an opportunity to prove himself and his form ahead of the T20 World Cup 2022 in Australia, later this year. Chahar, in an exclusive interview with News24, said he could have made a comeback during the Ind vs WI T20 series but he wanted to be a '110 percent fit and ready' for his comeback.
"If I wanted, I could have made a comeback 2-3 weeks ago only. I could have played the T20 series against West Indies. But then, my thought process was that whenever you play, you give your 110 percent. Don't even play at 99 percent. I believe I should be able to perform better than the time before I got injured," said Chahar to News24.
"I've had a lot of injuries in the past. But I have always believed that whenever you get injured, it gives you time to get back to basics. If you have any weaknesses, it give you time to work on them. I've always worked on my game whenever I got injured," said Chahar.