Commonwealth Games 2022 Day 3 Highlights: India Beat Ghana 11-0 In Men's Hockey
Birmingham Commonwealth Games 2022 Day 3 Live: Hello and welcome to the Commonwealth Games 2022! As the games were officially declared during the Opening Ceremony on July 28th, the CWG 2022 is in action on Day 3.  The third day of the Commonwealth Games 2022 will be very important for India. Bindiyarani Devi, Youth Olympic Games gold medalist Jeremy Lalrinnunga, Achinta Shuli will aim to increase the number of medals for India in weightlifting on July 31. In boxing, Nikhat Zareen, Shiv Thapa, Sumit and Sagar will enter the ring to kickoff their CWG campaign. Nikhat will compete with Helena Ismaila Bagu at 4.45 pm. Shiv will fight Reese Lynch of Scotland at 5.15 pm. Sumit will compete with a Australian boxer, while Sagar will fight Cameroon's boxer at 1 AM IST. After the much-awaited cricket match between India and Pakistan on the third day, a badminton match will be played between India and South Africa. This will be a mixed team quarter final match, which will start at 10 pm. In table tennis, the teams of India and Bangladesh will play against one another at 4.30 pm IST. Meera Bai Chanu won the first gold medal for India on the second day of the Commonwealth Games 2022. She won gold for the country in weightlifting.  Before Cganu, Sanket Sargar opened India's account at CWG by winning a silver medal in weightlifting. Sanket missed out on winning the gold medal due to an elbow injury. Lifter Gururaja Pujari won the bronze medal for India in weightlifting. Bindiyarani Devi won the fourth medal for India by bagging silver in weightlifting.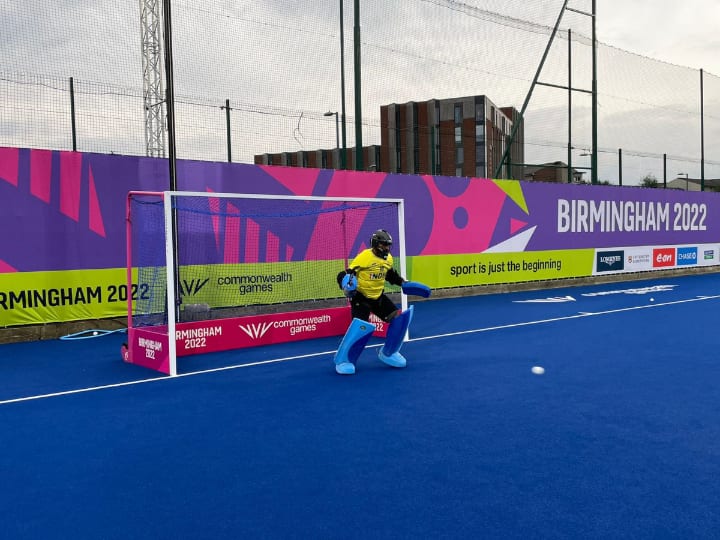 Birmingham Commonwealth Games 2022 Day 3 Live: Hello and welcome to the Commonwealth Games 2022! As the games were officially declared during the Opening Ceremony on July 28th, the CWG 2022 is in action on Day 3.
The third day of the Commonwealth Games 2022 will be very important for India. Bindiyarani Devi, Youth Olympic Games gold medalist Jeremy Lalrinnunga, Achinta Shuli will aim to increase the number of medals for India in weightlifting on July 31. In boxing, Nikhat Zareen, Shiv Thapa, Sumit and Sagar will enter the ring to kickoff their CWG campaign. Nikhat will compete with Helena Ismaila Bagu at 4.45 pm. Shiv will fight Reese Lynch of Scotland at 5.15 pm. Sumit will compete with a Australian boxer, while Sagar will fight Cameroon's boxer at 1 AM IST.
After the much-awaited cricket match between India and Pakistan on the third day, a badminton match will be played between India and South Africa. This will be a mixed team quarter final match, which will start at 10 pm. In table tennis, the teams of India and Bangladesh will play against one another at 4.30 pm IST.
Meera Bai Chanu won the first gold medal for India on the second day of the Commonwealth Games 2022. She won gold for the country in weightlifting. Before Cganu, Sanket Sargar opened India's account at CWG by winning a silver medal in weightlifting. Sanket missed out on winning the gold medal due to an elbow injury. Lifter Gururaja Pujari won the bronze medal for India in weightlifting. Bindiyarani Devi won the fourth medal for India by bagging silver in weightlifting.